About Me
♦Maree (DesignsbyFalcon)

Hi, my name is Maree (DesignsbyFalcon). I have enjoyed making tags in PSP for a few years now then decided to try writing tutorials, their creation is for the enjoyment of all who wish to try them.View tag by clicking on them to show proper size.
View my complete profile

Popular Posts
Supplies Needed Tube of choice, I am using the fantastc artwork of Elias Chatzoudis  you can find  the artwork here at MPT Font: VinerHan...

Supplies Needed Tube by Ismael Rac and can be purchased Here Font 4magic DNA Drop Shadow of choice. Mask_84 by Weescotlass Here MyuRa...

Blog Archive
Friday, September 3, 2010
4:52 PM |
Posted by ♦Maree (DesignsbyFalcon)
|
Edit Post
Supplies Needed
I am using the artwork of Cedric Poulat you may purchase his tubes
Here
Mask of Choice (circular one works best)
Doodles of Choice
Plugin - AlienSkin Xefeno 2 -Constillation.
Lets Begin
Open canvas 600 X 600, New raster layer. Flood fill with #29625.
Layers / New Mask Layer / from Image slect mask / OK. Layers / Merge Group,
Duplicate layer & renameM1 & M2. Click on M1 resize 75%.
Clcik on M2 Effects / Plugins AS Xefeno 2 / constillation and use the settings below.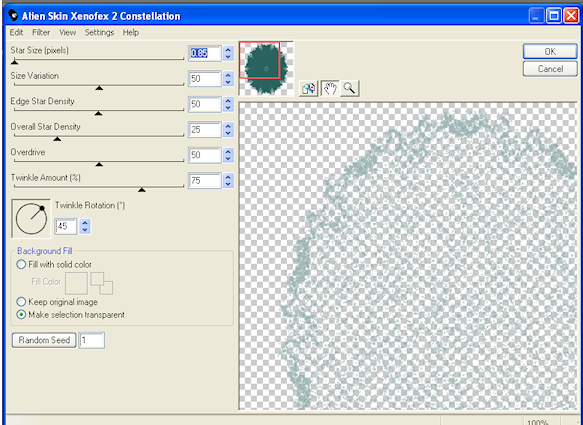 Select the "Make Selection Transparent". Hit the Randon Seed once / OK. Then copy /paste tube of choice. Select Preset Shape Tool / Ellipse draw out a circle. Do Not Convert to Raster yet!.
Select Text Tool. click anywhere on the circle,
and write.I AM WHO I AM....... or one of your choice.I used Arial 28 Black.
Then click on the + vector layer and X out the circle. then convert to a Raster Layer.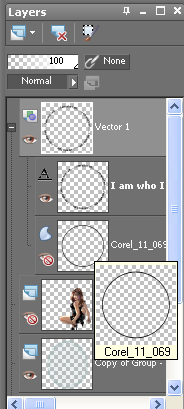 Effects / Eyecandy /Grandient Glow with these settings using the white color
Effects /Drop Shadow 5 / 0/50/5 . Select your tube increase it by 120 pixels then Select / Selction Tool /select top half of tube, then copy / paste as new layer about Background layer. Reduce Opacity to 60.
Add Doodles of choice around the top of tag. Drop shadow of your choice.
Add your © info and your name. I hope you enjoyed this tutorial.
This was written by Maree on 4th Janruary 2010. Any similarity to this turoial is purely coincidentail.
Please do not copy or claim as your own.
Labels:
Non Scrap